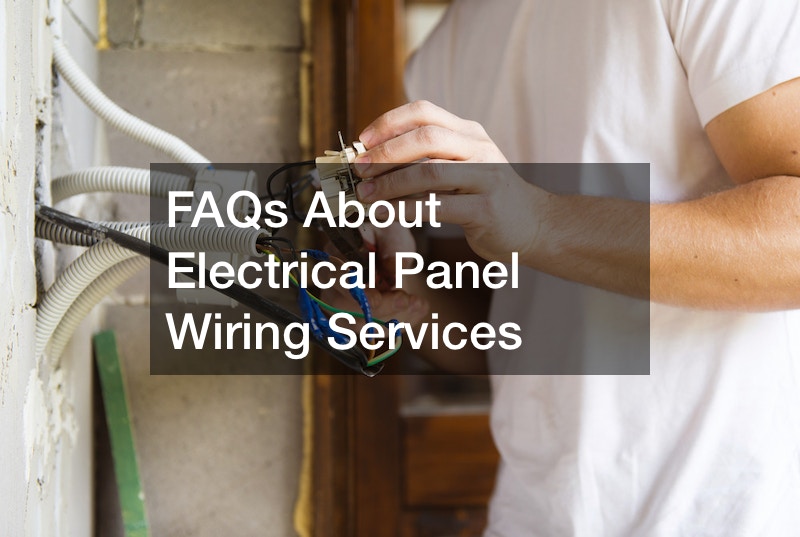 FAQs About Electrical Panel Wiring Services
What is an electrical panel, and why is it essential to maintain it? An electrical panel, a breaker box, or a distribution board is the heart of your electrical system. It distributes electricity to various circuits throughout your property. Regular maintenance and wiring services are crucial to ensure the panel functions correctly. Electrical panel wiring services are essential for maintaining a safe and reliable electrical system in your home or business. Here are some frequently asked questions about these wiring services:
When should I consider upgrading my electrical panel? You may need to upgrade it if you experience frequent circuit breakers tripping and flickering lights or plan to add new electrical appliances or devices to your home. An upgrade will increase your panel's capacity and improve electrical safety and efficiency.
Can I perform electrical panel wiring services myself? A licensed and experienced electrician should always carry out electrical panel work. Working with electrical panels involves handling high-voltage electricity, which can be extremely dangerous for untrained individuals.
How often should I schedule electrical panel maintenance? You should have it inspected by a professional every 3 to 5 years. Regular maintenance can identify potential issues, prevent malfunctions, and ensure compliance.
What are the signs of a faulty electrical panel? Signs of a faulty electrical panel include burning smells, buzzing or crackling sounds, warm areas around the panel, visible corrosion or rust, or if you notice flickering lights when using certain appliances.
.